Boat Moorage and Launch
Splash into the summer by bringing your boat on your Banks Lake vacation. Whether you plan to tour the 27-mile expanse of sandy lakeshore via jet ski, watch the Fourth of July fireworks from a party barge, or spend an afternoon bass fishing with your kids, boat moorage at Sunbanks Resort is prepared to fit your needs.
Sunbanks Resort guests can enjoy the convenience of the boat launch located just north of the lodge and general store. The 50-slip docking facility is located just west of Juneau Bay and next door to the Beach Shack rental store. The boat launch is available to all guests and can accommodate ski boats, jet skis, wave runners, fishing boats, party barges, and other water vessels. Guests can make advance reservations to arrange their boat's moorage during their stay. Moorage fees are $32-37 per night.
Rentals
Located right here in the beautiful Sunbanks Resort is ECI Boat Rentals, providing you with watercraft rentals. Among their rental fleet are ski boats, pontoon boats, and jet skis; as well as stand-up paddle boards. With 27 miles of lake to explore, any of these boat rental choices are a perfect fit to make sure your family enjoys the spectacular Banks Lake the right way.
Even if you were planning to bring your own boat to the resort, how much less of a hassle would it be to rent from them instead? You would have more room for yourselves and luggage, wouldn't have to bring the "big rig" that consumes more fuel, and you wouldn't have to mess with launching your boat and parking your trailer.
Whether you own your own boat or just want to give boating a try, let ECI Boat Rentals make your vacation a little more hassle-free as well as memorable. Call (509) 633-3786 ext. 3 to learn more.
Hot Showers, RV Hookups & More
Sunbanks Resort is known for family fun and outdoor activities. After a long day of jet skiing, water skiing, fishing, and boating, every camper is in need of a long, hot shower. Tent campers especially will appreciate the hot showers conveniently located immediately south of the Lodge.
Sunbanks Lake Resort's tent and RV sites offer plenty of shade trees and beautifully landscaped grounds with many grassy areas. The campsites feature many waterfront tent sites for quick access to the lake right from your camp. All RV sites offer electric and water hookups. Full hookups with sewer are also available.
There is a 5-person limit per RV/tent site. Tents sites can accommodate one tent any size.
General Store and Espresso Bar section.
If you're looking for cheerful, smiling faces in the morning, Sunbanks Resort's Espresso Café is the perfect place to stop off by to get your day started right! Espresso Café is located in the main lodge,  nestled in the heart of the resort. Even the most dedicated coffee devotees won't be disappointed by the assortment of espresso and other beverages prepared by the cafe's welcoming baristas.
Whether you're looking to ward off the chilly morning air with a double-tall peppermint mocha, or hoping to cool down with an icy granita or Italian soda, Espresso Café promises to please. The café also offers a variety of tasty baked treats including muffins and cookies.
There's nothing worse then getting to a resort and finding you need to leave the premises just to pick up some basic supplies. This won't be the case for Sunbanks Resort's visitors, because in addition to the Coulee Cantina Restaurant & Lounge and the Espresso Café, the resort also boasts its own General Store. The General Store sells everything from hot dog buns to beer to beach towels and other souvenirs. This full-service store offers a variety of products to cater to all resort-goers. In addition to selling food supplies, toiletries, and clothing items, the General Store also offers beer, wine and cigarettes.
For many travelers, a forgotten bathing suit or diapers could mean a ruined trip. But at Sunbanks Resort these items can be easily found at the General Store,  located in the Lodge. The General Store is open the second weekend of May and be open until sept 30th  hrs will be:
Sun -wed 7am – 7 pm except holidays and festivals which will be same as Fridays below
Fri  from 7am – 12 pm
Thurs and Saturday from 7am – 10pm
The Cantina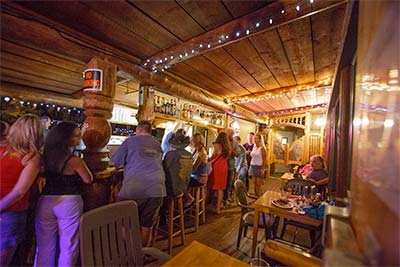 Come grab a drink and some food at the cantina. Cantina hours will be as follows: Opens Thursday night of Mays blues festival and will close after Septembers blues fest cantina will be closed Mondays Tuesdays and Wednesdays open Thursday and Sunday from 4pm to 10 pm and on Fridays and Saturdays from 4 pm to 12 pm with karaoke on Friday and Saturday nights from 8 pm to 11 pm breakfast will be served Friday – Sunday 8am -12 pm on holiday weekends there will be a live band in the cantina on Sunday.
Banquet Facilities
The beautiful grounds of Sunbanks resort are the perfect place to host a family reunion, wedding reception or any other gathering. Guests are welcome to arrange their own food catering and banquet staffing. The rugged, scenic beauty of the Banks Lake area is an ideal setting for get-togethers of all types.